...THIS IS NOT JUST A COMMUNITY, IT'S A MOVEMENT
Learn about the history of Southern food, including the stories of Southern foodways and why food became a pathway to African American success, in our LIVE Southern Food History Virtual Tour.  This hands-on virtual tour also includes three cooking demonstrations on hoecakes, fried okra, and refrigerator pickles — and we encourage you to cook with us.
You will receive our North Georgia Treat Box that features Logan Turnpike Mills' cornmeal, hoecake and refrigerator pickling recipes, and more fun hands-on items. And, as always, all of our Treat Boxes include free shipping in the United States.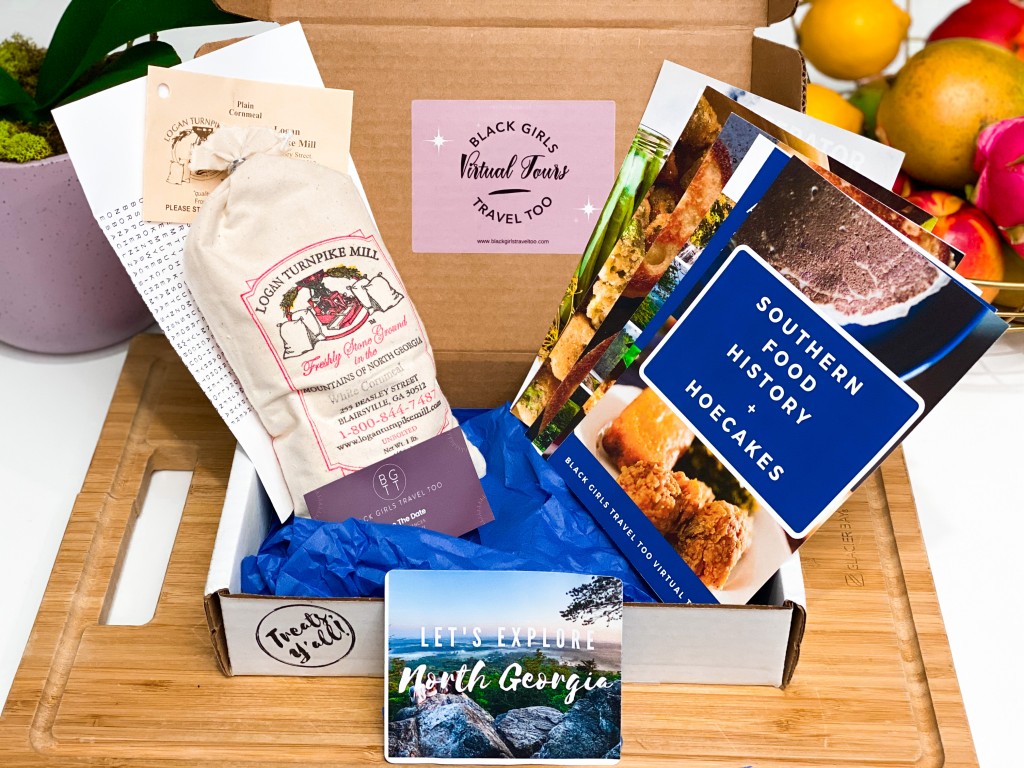 COME HANG OUT WITH US
[go_pricing id="aida_5a03d_5f3206acd1dea"]