About Us
Black Girls Travel Too was founded January 2015 in Dallas, Texas by Lifestyle Coach, Danny Rivers Mitchell; the first premier female minority empowerment travel club.  This travel club was started as a response to many women within Danny's circle in which she often found herself continuously explaining that black girls travel as do other ethnic groups.  "It's not just for those who are born with a silver spoon in their mouths, but for those who crave more and have the desire to think outside of the box where travel is concerned.  It is for those who allow possibility and opportunity to meet". Danny understood that often times within the urban culture new experiences were not always welcome simply because there is a shortage of visual representation of what is truly possible as a whole for the black community.  "In our society we often brand cultures with certain opportunities, leaving little to no room for new experiences for people of color." With this knowledge Danny set out to create the "New Black Experience", an experience that allows possibilities and opportunities to collide with force.  An idea that was initially just a response was now backed with a purpose. Black Girls Travel Too has since grown to become a global travel community that creates tools, tips, and empowerment trips for women travelers.
Founder/CEO of Black Girls Travel Too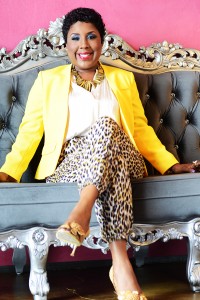 Danny Rivers Mitchell is a wife and mother of two.  Although currently residing in the Dallas/Fort Worth area, she was born and raised in Mobile, Alabama.  As a young girl Danny grew up having no dreams, aspirations, or desires, until a defining moment in her 7th grade school year.  She was able to travel on a school field trip to Washington DC; a trip in which she attributes to saving her life.  Later in life, Danny served four years in the United States Army and then pursued her dreams by becoming a very successful entrepreneur by the age of 30.  In 2014 Danny decided to apply everything that she had seen, experienced, and learned by giving back what travel has given to her; an opportunity.  The birth of Black Girls Travel Too is her gift to the world, a gift to her community, a gift of what possibility looks like through the eyes of a little black girl who decided to make a difference.
Join us today