W  H  E  R  E     A  R  E     W  E     G  O  I  N  G  ?
Formerly known as Siam, Thailand is a Southeastern Asian country composed of 76 provinces and over 69 million people, making it the world's 50th largest country.  Thailand shares a northern border with Myanmar and Laos, to the east Laos and Cambodia, to the southGulf of Thailand and Malaysia, and to the west the Andaman Sea and the southern extremity of the Myanmar. Its capital city is Bangkok – also called Krung Thep Maha Nakhon, or just Krung Thep, in Thai. Thai is the sole official and national language of Thailand as well as the first language of central, western and eastern Thai people.  Famous for its magnificent beaches, iconic temples and vibrant cities, Thailand is full of diverse and ever-changing activities. Prepare to indulge yourself in stunning scenery, colorful cuisine and fascinating history. No matter what you are seeking, Thailand has it all. Whether it's taking a tuk tuk through the bustling cities and markets, visiting its glittering temples or sailing turquoise waters as you visit its many islands, there are many adventures to be had!
W  H  E  N     A  R  E     W  E
G  O  I  N  G  ?
N O V E M B E R   2  –   1 3 ,  2 0 2 3  
(SPACES ARE LIMITED)
T  H  E     R  U  N     D  O  W  N
Upon arrival, you will be introduced to Thailand's capital and most populous city, Bangkok. Its rich and intricate historical culture will intrigue your mind, the hustle and bustle will entice your sense of adventure, and the world's best international restaurants in Asia will satisfy your palate.  
With 11 nights to spend exploring Bangkok, Chiang Mai, and Phuket Island, you are sure to become fully immersed into Thai culture.
Bangkok: Your initial experience begins here as you learn from locals on the ground the history of Thailand while visiting some of their most recognizable temples, such as The Grand Palace and Wat Arun.
Chiang Mai: We will journey to the city where time has stood still, the slower pace providing the opportunity to dive deeper into the way of life of local villagers.
Phuket Island: The stunning scenery views (inland and at sea) and jungle covered interior is an open invitation for you to relax and unwind while island hopping and sailing the open sea.
LOCAL ADVISED ITINERARY . . . When you travel with Black Girls Travel Too, we offer the unique blend of both major attractions and off the beaten path experiences to ensure you a well-rounded experience in the city.
THE HIGH TOUCH TREATMENT . . . We have mastered the art of customer care, with 24/7 online team member access before, during and after your travels with BGTT. From currency conversion to what to expect, we got you covered and will ensure you have an epic experience from start to finish.
PROFESSIONAL PHOTOGRAPHER IN TOW . . .  You heard us right, every day will be a photoshoot! You'll be so immersed in the moment as we take the city, and professional photographs will allow you to relive the moment, time and time again. Daily, a digital link will be delivered to you with the previous day's memories. Giving you the power to share on your favorite social media accounts as you please!
INTIMATE GROUPS . . . We pride ourselves on offering small intimate tours to ensure each traveler a richer experience. Unlike large tour groups, traveling with a small group allows us more flexibility and to be less conspicuous for exploring with the locals.
Inclusive Round Trip airport transfers from and to Suvarnabhumi International Airport (BKK) are included when you travel with BGTT. Hello stress free traveling!
YOU,
THAILAND,
AND THE BLACK GIRLS TRAVEL TOO EXPERIENCE
So, you've had your eyes on a Thailand getaway for some time now...
You followed our experiences that have spanned all corners of the world on our Instagram and other social media platforms, you pinned your life away on Pinterest planning the trip you work hard for and deserve, the desire to immerse yourself into a modern and classic culture has you up in arms with excitement, but there's a hesitation.
What is it like traveling with Black Girls Travel Too? This is new territory for me so how can I be sure I'll enjoy myself, and my closet loved ones are skeptical, in turn, having me question should I invest in this experience?
With Black Girls Travel Too, your hesitations are our motivations. As a premier black owned and operated traveling service, we've dealt with our share of skepticism and prejudices early on, now we accredit our passion of going above and beyond a traveler's expectations to ensuring you the invaluable experience you deserve to be a part of. That hesitation you may be experiencing is familiar to us as well. A stigma placed on women of color is that we are uncultured even undeserving of a life filled with jet-setting and pages of passport stamps.
Nothing could be further from the truth, so we decided to change the rules.
By cultivating, only the best partnerships across the globe, investing in premier quality customer care teams, immersing in education and vetting the world's most prized possession, a black woman to take trips of a lifetime with, your life is forever changed for the better.
We silenced the noise and live up to no one's expectations of our lives but our OWN!
You deserve a seat at this table, and we are saving one for you. It's your time, pack your bags and let us take care of everything else!
D A Y
1
Arrive at Survarnabhumi Airport (BKK) where you will be welcomed by our Black Girls Travel Too Ambassador and greet your fellow travelers for 12 days and 11 nights of self-discovery and new experiences.
After completing check-in to your home away from home, the afternoon is yours to recover from your long flight or hit the streets of Bangkok to immerse yourself in its vibrant culture. With a pace that is nothing short of electric, Bangkok promises a non-stop whirlwind of activity.
Later that evening, join us for the Black Girls Travel Too official Meet & Greet, a delectable welcome dinner, at one of Bangkok's premier restaurants.
Dinner Included
Grand Rising…  We hope you are well rested as this will be your first full day in Bangkok.  After enjoying a traditional Thai breakfast together, we will take on the busy streets of Bangkok with our local Thai guide who will help us navigate through the city's wonders.
Enjoy a day of exploration and discovery as we marvel upon the architectural beauty of some of the more popular wats (or temples) in Bangkok. Remember to remove your shoes before entering!
Feel a sense of overwhelming calmness as you take a moment of reflection while viewing the unique blend of Thai and Hindu traditions on display.  After our time witnessing the splendor of the temples, we will head to the nearby markets where you can find just about anything you could wish for. Browse the many shops and stalls to find deals on souvenirs, vintage clothing and even a wide variety of t-shirts with humorous English phrases! You can also discover new dishes to try at one of the renowned street food vendors. With its wide variety of offerings, Bangkok's markets provide sensory experience you won't find anywhere else in the city.
After our tour, the remainder of the day is yours to lose yourself in the frenzy that is Bangkok. Take a stroll through the shopping malls, visit one of museums, then treat yourself for a day well spent by enjoying the stunning views of the city at one of Bangkok's many rooftop bars.
Breakfast + Lunch Included
Are we settling in or what?!?…
It's our second official day, and we're guessing the jet-lag is creeping in.  Don't worry, after breakfast feel free to get some additional rest as we will have our first exciting night tour on Tuk Tuks.  This is for sure to be an adventure as we navigate through the hustle and bustle of Bangkok.
Oh, and get your taste buds ready as we try intimate bites throughout the local food market and China Town, cocktail at rooftop bar, and more.
Breakfast + Light Snacks Included
D A Y
4
What an exciting night riding throughout Bangkok
It's our second official day, and we're guessing the jet-lag is creeping in.  Don't worry, today we're heading on a little 1 ½ hour private bus ride outside Bangkok.  We are sure the temptation of getting a little shut eye in there some where will eventually sneak in, and we will not stop you from taking advantage of much needed rest.
Colorful and busy markets provide the backdrop for this distinctive experience as we bare witness to the efficiency of Thai culture. We will check out the floating markets where canals are jammed packed with boats selling numerous foods and goods. If that experience isn't surreal enough for you, we are sure you will be amazed by those who choose to sell their wares on an active train track! Be listening for the train's horn and prepare to be amazed at how the vendors seamlessly act by removing their items from the tracks or moving back their awnings as far as necessary, leaving only about a foot of room to spare for the train to move through. It's a little too close for comfort for most, but it works for them! Both of these fascinating markets are sure to provide a visual treat.
After our tour, the remainder of the day is yours.
Breakfast Included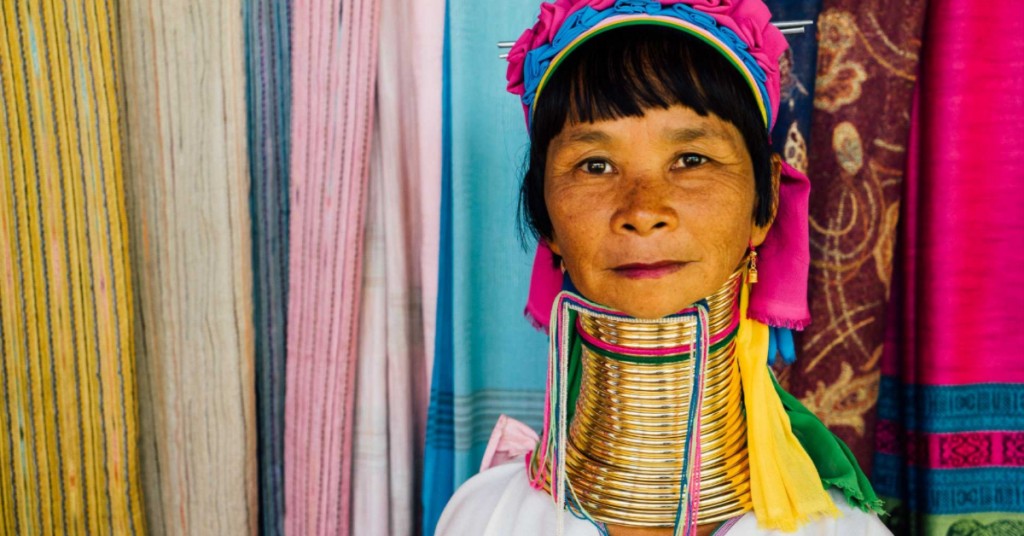 It's an early morning for us, but with good reason… We're heading to Chiang Mai!!!
If you thought Bangkok was an experience, wait until we touchdown in the land of misty mountains and multi-colored hill tribe villages. With its unexpected waterfalls, babbling brooks, and ancient temples, Chiang Mai is definitely a must visit!
We will head back to the airport for a regional flight to Chiang Mai, our new home away from home for the next 4 days.
Five-star accommodations await us after we have landed. Once checked in, feel free to relax or headout for some retail therapy at one of the nearby markets before our Chiang Mai welcome dinner.
Breakfast + Dinner Included
What beautiful day in Chiang Mai…
By bus we are escorted to an elephant sanctuary, an elephant rescue and rehabilitation center. These gentle giants have been retired from their lives as entertainers and now roam free in an environment that fosters healing and their well being.  We will assist in the healing process by learning about the present and past lives of the elephants and why it is important to exercise responsible tourism, including never riding an elephant as entertainment. Spend some time watching them bathe in the nearby river or get even more involved by feeding them. Then enjoy a short walk with the elephants through the dense jungle before we depart. Don't forget to take a selfie with one of our new elephant friends!
After our tour, the remainder of the day is yours to do as you wish.
Breakfast + Lunch Included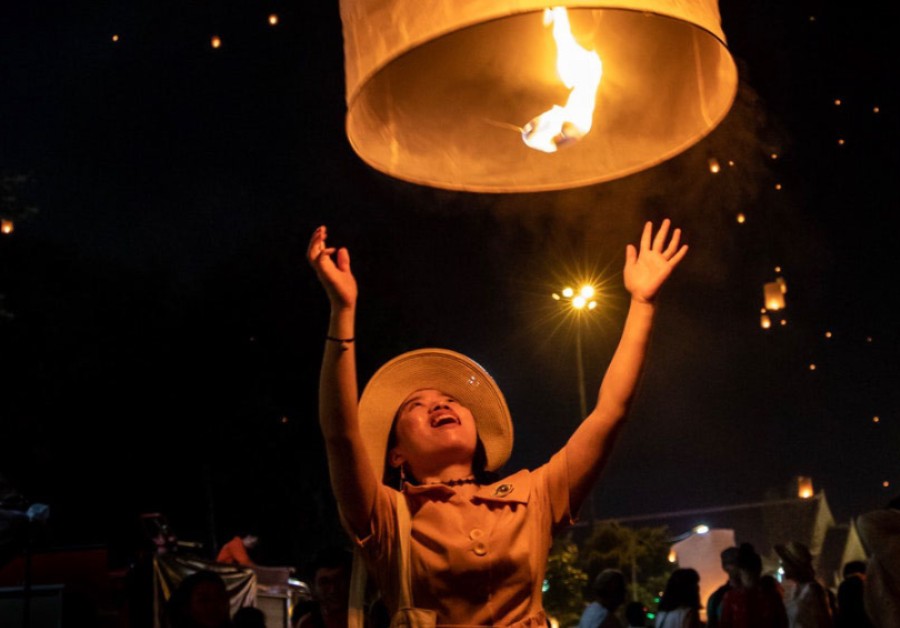 D A Y
7
Giving Back…
After a delicious breakfast, we will head over to a local women and children's shelter for young single women who are either with child, or have very young children, and come from crisis situations such as pregnancy out of wedlock, domestic abuse, and severe poverty.
Here we will spend our time learning about the struggles faced by these women and children as well as the effort to assist them. But it doesn't stop there as we will be able to join their efforts by assisting with teaching simple English phrases to the mothers, working alongside them in the garden or simply joining the children in a Thai game or two. This promises to be a genuinely rewarding experience you will never forget.
After our day of volunteering, the remainder of the day is yours to do as you wish.
Breakfast + Lunch Included
Karen Village!!!
Rise and shine… and onto the next one.
After breakfast, we will take a private tour to visit the Karen Villages as seen on CNN. Scattered across the countryside of Northern Thailand, the villages can be found in just about every district… Chiang Mai, Chiang Rai, and Mae Hong Son.
After our visit at the Karen Villages, the remainder of your day is yours to do as you so wish.
Breakfast + Lunch Included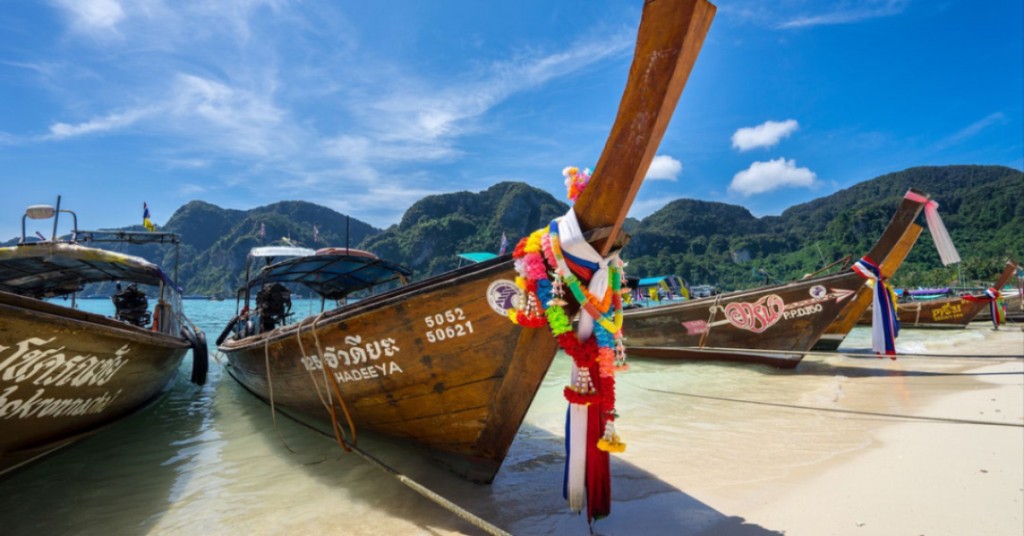 Oh Chiang Mai, we will miss you…
After breakfast, we will pack our bags and head to Suvarnabhumi Airport for our short flight to Phuket.
Upon our arrival to Phuket International Airport, our transportation service will be awaiting to take us to our final accommodations for the tour. And may we add this is gonna be a treat.
Once we arrive to our final home away from home, we will check and families ourself with the property and amenities until dinner later that evening.
Breakfast + Dinner Included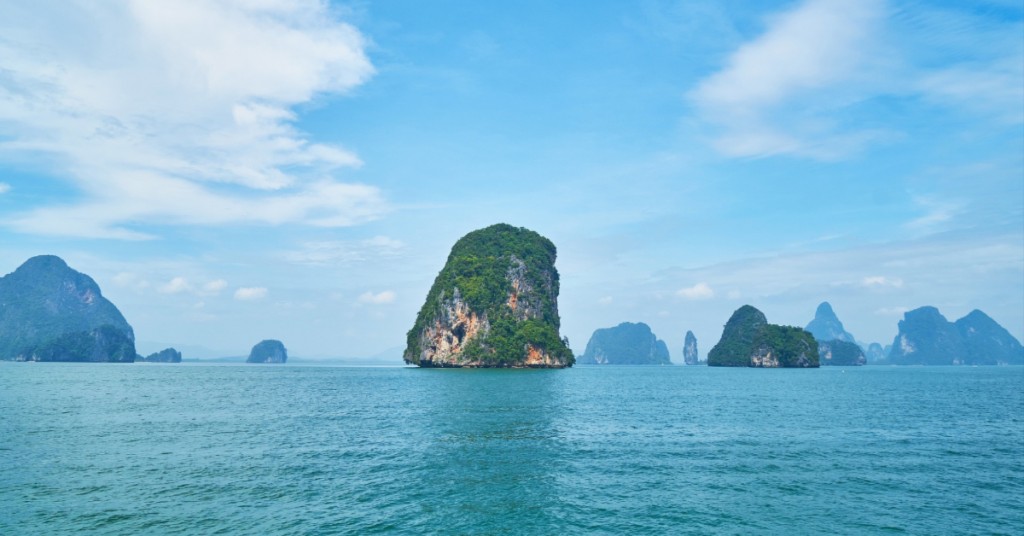 Our 1st Full Day In Phuket!!!
Breakfast has proven to live up to it's saying… Breakfast of Champions!!!
After breakfast, the remainder of the day is yours to relax and enjoy the amenities of this amazing property. We hear that they have the best massages on the island. Or perhaps, you are feeling adventurous and want to head out to visit Old Phuket Town.
Whatever you decide, the day is yours!!!
Breakfast
Rise and shine as we prepare to explore the famous Phi Phi Islands. But not before we properly fuel for the day.
After breakfast, we will be whisked away to board a private charter at the nearby marina. During our exploration of the Phi Phi Island by land and sea, we will stop at Bamboo or Khai Island to relax and reflect on such an amazing experience we've had journeying through Thailand. You may even consider swimming and snorkeling in the pristine turquoise and emerald green waters, as you take in the beauty of the island.
Later that evening, we will convene for our last night together over a traditional Thai dinner.
Breakfast + Lunch + Dinner Included
Farewell
Rise and shine…
You Came. You Saw. We Conquered.  Farewell for now and we wish you safe travels back home.
We look forward to seeing you again, somewhere around the world.
W H A T ' S  I N C L U D E D  ?
11 BREAKFAST, 1 Snack, 5 LUNCHES, 4 DINNERS
BANGKOK TUK TUK NIGHT TOUR
PHUKET PHI PHI ISLAND TOUR
PRIVATE ROOM REQUEST
(BASED UPON AVAILABILITY)
PROFESSIONAL PHOTOGRAPHER
***Only Domestic Airfare Within The Thailand Itinerary are Included*** (BKK to CNX) + (CNX to HKT) 
***International Flights are not included. Please do not purchase international airfare until you have received a confirmation email from Black Girls Travel Too confirming your reservations.***
G O T   Q U E S T I O N  S  ?
Is a Visa and Passport required?
No. U.S. citizen tourists entering Thailand for fewer than 30 days do not require a visa. A valid passport is required and it is recommend that your passport be valid for at least six months beyond the date of your entry into Thailand to ease entry.
When should I purchase my airfare? 
You should purchase your airfare as soon as you receive your Thailand confirmation email.
What is the arrival airport? 
The arrival and departure airport is Suvarnabhumi Airport (BKK).
What is the departure airport? 
The arrival and departure airport is Phuket International Airport (HKT).
How will I commute from Suvarnabhumi Airport airport to my accommodations?
We provide complimentary roundtrip airport transfers in Thailand.
Where are we staying?
You'll stay 4 nights in Bangkok , 4 nights in Chiang Mai, 3 nights in Phuket, all 5 star accommodations.
Are there any private rooms options available? 
Of course!  Our private room charge is an additional cost of $690.00 and subject to availability.  To request a private room, email support@blackgirlstraveltoo.com.
I really want to travel with your group, but I feel like I may be too young or too old.
No worries at all!  When it comes to travel age is nothing but a number.  Our trip Experiencers range between the ages of 20-50.  There has not been one time that a traveler felt awkward because of their age traveling with Black Girls Travel Too.
Are your trips designed to serve large groups?
Totally the opposite.  We understand the importance of intimate groups.  Our trips are designed for a more high touch and exclusive experience.  You get access that you probably wouldn't get with a larger group.  This unique experience allows you to create a community amongst your fellow travelers. Giving you insider access that larger groups aren't afforded.
Is this trip refundable? 
Due to the intimate size of this group trip, preparation, and vendor contract, there will be No Refunds issued for the Black Girls Travel Too Thailand Experience Tour.  By purchasing this package, you acknowledge and agree to our No Refund policy.  However, by purchasing trip cancellation coverage you forgo the unnecessary worries around what happens if an emergency occurs and you can't make your trip.  www.travelguard.com is one of many providers that offer a variety of coverage, including The Cancel For Any Reason (CFAR) option provided that you cancel your trip more than 48 hours prior to your departure, you're eligible for a full refund. (other insurance companies that offer travel insurance in Thailand. www.globaltravel.com, www.insuremytrip.com, www.quotetravelinsurance.com, and www.worldnomads.com).
What insurance coverage is necessary?
Travel insurance with the option for trip cancellation is required to attend this Thailand trip.  There will be no exceptions.  Black Girls Travel Too will verify that each traveler has said insurance (Travel Insurance with Trip Cancellation) prior to departure.  There will be no exceptions.
Do I need to know any Thai languages to attend this trip?
Not at all!  We will have a bilingual tour guide.  However, to know a few words would not be a bad thing.  In fact, it may increase your experience in Thailand and make it more rewarding if you are able to speak some of the native language with the locals.
How do I learn about the unique culture and customs of Thailand? 
Guidebooks for Thailand such as Lonely Planet, can provide some very good summaries about the country's history and culture which will enhance your experience of your trip.
W H A T  A B O U T
P A Y M E N T  P L A N S   ?

By purchasing a trip from Black Girls Travel Too, you acknowledge and are aware that the trip details are subject to change.  The itinerary was curated in good faith and any mention of specific destinations does not guarantee that they will be visited nor does it forfeit the contract between the purchaser and the seller. Our itinerary has been put together with care and intention, however as we may deem it fit to make adjustments that stem from political affairs, weather changes, local concerns, and etc. Our number one goal is to ensure that we provide you with a memorable experience. To ensure that our goal is your goal as well, print a final copy of your itinerary for your review prior to your departure for your trip. You also acknowledge and agree that there are inherent risks associated with any activities you may partake in. Therefore, you understand, agree, and assume full responsibility for such risk that you alone are responsible for based upon your decision to participate in such activities.  There are no refunds after confirmation of your reservation.  However, if your reservation is not confirmed due to availability you will be refunded in full.