W H E R E A R E W E G O I N G ?
Officially called the Commonwealth of Australia, Australia is a sovereign country that includes the mainland of the Australian continent, the island of Tasmania and many other smaller islands. Although surrounded entirely by the Indian and Pacific Oceans, it is the oldest, flattest and driest inhabited continent. Australia has an area of 2,941,300 square miles, making it the sixth largest country in the world. Australia is 32 times bigger than the U.K, almost twice the size of Europe, and almost equal to the size of the United States. In spite of its massive size, it has the lowest population density in the world – only two people per square kilometer. Its name comes from the Latin "Terra Australia Incognito", or the Unknown Southern Land. Canberra serves as its capital city and English is its national language.  With no land bordering around it, Australia is the only continent that is also considered a country. Home to the Great Barrier Reef, the world's largest coral reef system, Australia is highly regarded for its wide variety of beautiful landscapes: tropical rainforests fill the north east while mountain ranges line the south east, both of which surround the dry desert in the center simply known as the Outback.
W H E N A R E W E
G O I N G ?
F E B R U A R Y 2 8 t h – M A R C H 9 t h , 2 0 2 0
(SPACES ARE LIMITED)
G'day mate and welcome to the Land Down Under! If you are looking for immaculate beaches that line pristine waters, Australia has you covered. If you are seeking rugged mountains to appease your adventurous nature, Australia has that too. No matter what you are looking for, look no further than Australia. We promise you will not be disappointed!
With 11 days and 10 nights to spend exploring Sydney, Melbourne, and Brisbane, you are sure to become fully immersed into the Australian culture.
Sydney: We begin our Australian adventure in its largest city. Famous for its magnificent beaches and vivacious cultural scene, this gorgeous harbor city aims to please travelers of all kind.
Melbourne: It's easy to see why it has been noted as one of the world's most livable cities. From its impressive mix of old and new architecture to its vigorous art scene with trendy cafés and music, it is often called the culture capital of Australia.
Brisbane: A city not to be overlooked, it offers visitors a lot more than they bargain for. From the beautiful Riverside gardens to the pristine man-made beaches, it would be completely amiss if we were to skip a visit to this amazing city.
LOCAL ADVISED ITINERARY . . . When you travel with Black Girls Travel Too, we offer the unique blend of both major attractions and off the beaten path experiences to ensure you a well-rounded experience in the city.
THE HIGH TOUCH TREATMENT . . . We have mastered the art of customer care, with 24/7 online team member access before, during and after your travels with BGTT. From currency conversion to what to expect, we got you covered and will ensure you have an epic experience from start to finish.
PROFESSIONAL PHOTOGRAPHER IN TOW . . . You heard us right, every day will be a photoshoot! You'll be so immersed in the moment as we take the city, and professional photographs will allow you to relive the moment, time and time again. Daily, a digital link will be delivered to you with the previous day's memories. Giving you the power to share on your favorite social media accounts as you please!
INTIMATE GROUPS . . . We pride ourselves on offering small intimate tours to ensure each traveler a richer experience. Unlike large tour groups, traveling with a small group allows us more flexibility and to be less conspicuous for exploring with the locals.
Inclusive Round Trip airport transfers from and to the Sydney International Airport (SYD) are included when you travel with BGTT. Hello stress free traveling!
YOU,
AUSTRALIA,
AND THE BLACK GIRLS TRAVEL TOO EXPERIENCE

So, you've had your eyes on a Australia getaway for some time now...
You followed our experiences that have spanned all corners of the world on our Instagram and other social media platforms, you pinned your life away on Pinterest planning the trip you work hard for and deserve, the desire to immerse yourself into a modern and classic culture has you up in arms with excitement, but there's a hesitation.
What is it like traveling with Black Girls Travel Too? This is new territory for me so how can I be sure I'll enjoy myself, and my closet loved ones are skeptical, in turn, having me question should I invest in this experience?
With Black Girls Travel Too, your hesitations are our motivations. As a premier black owned and operated traveling service, we've dealt with our share of skepticism and prejudices early on, now we accredit our passion of going above and beyond a traveler's expectations to ensuring you the invaluable experience you deserve to be a part of. That hesitation you may be experiencing is familiar to us as well. A stigma placed on women of color is that we are uncultured even undeserving of a life filled with jet-setting and pages of passport stamps.
Nothing could be further from the truth, so we decided to change the rules.
By cultivating, only the best partnerships across the globe, investing in premier quality customer care teams, immersing in education and vetting the world's most prized possession, a black woman to take trips of a lifetime with, your life is forever changed for the better.
We silenced the noise and live up to no one's expectations of our lives but our OWN!
You deserve a seat at this table, and we are saving one for you. It's your time, pack your bags and let us take care of everything else!
D A Y
1
Arrive at Sydney Airport (SYD) where you will be welcomed by our Black Girls Travel Too Ambassador and greet your fellow travelers for 10 days and 9 nights of majestic wonder as we travel throughout this magnificent country/continent.
Upon check-in, the afternoon is yours to shake off the jet lag from your long flight or you may get a jump start on your adventure in the breathtaking city of Sydney.
Later that evening, join us for the Black Girls Travel Too official Meet & Greet, a delectable welcome dinner, at one of Sydney's finest restaurants.
Dinner Included
Can you believe we are in Sydney, Australia?!?!
We fully understand that jetlag may be upon you as it is roughly 15 hours ahead of our headquarters in Dallas, Texas.  Although we will join for breakfast, the entire day is fully yours to continue to acclimate yourself to the Australian time zone before we become fully emerge within the culture.
In the event you are fully charged and would like to take on Sydney, each neighborhood and district is diverse, with each having their own unique flavor, making the city appeasing to all those who venture to it. Darling Harbour is the city's main area for entertainment, home to the National Maritime Museum and the aquarium.
If you are looking for more of a posh feel, the Rocks are the place to be due to its cosmopolitan atmosphere and vibrant nightlife. Creative types will fall in love with Surry Hills, where fashion, design, and music convene. There is no telling where our tour will take us, but rest assured you will love every minute of it!
Breakfast Included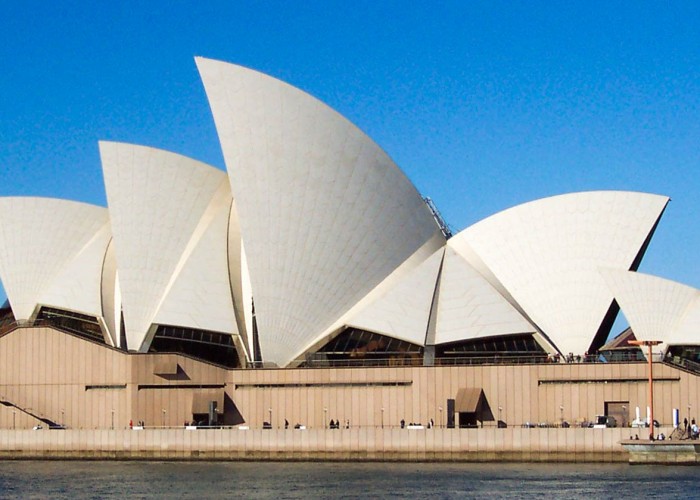 D A Y
3
So now that you are fully charged, you're in for a treat.
After breakfast, we will join for a Sydney walking tour experience, where we will explore international acclaimed street art, where we will meet local artisans, and watch them ply their trade and sell their creative wares.
We're headed for a fun and once in a lifetime experience at one of the new 7 wonders of the world, Sydney Opera House, where we will dine and witness a live performance.
After our tour, the remainder of the day is yours.
Breakfast + Snacks + Dinner Included
D A Y
4
SYDNEY + CULTURAL IMMERSION
Great Morning!  After breakfast, we will join for a great escape from the city for a day of bushwalking and Aboriginal in the breathtaking scenery of the Blue Mountains.  We will join in the celebration of the rich Aboriginal Darug Culture, their land, and their people, at Muru Mittigar.
Enjoy the acoustics of the didgeridoo, see boomerang throwing and enjoy a traditional morning tea of damper with native tea.
After lunch, we will reach, Echo Point to witness the famous, Three Sisters rock formation.
Breakfast + Lunch Included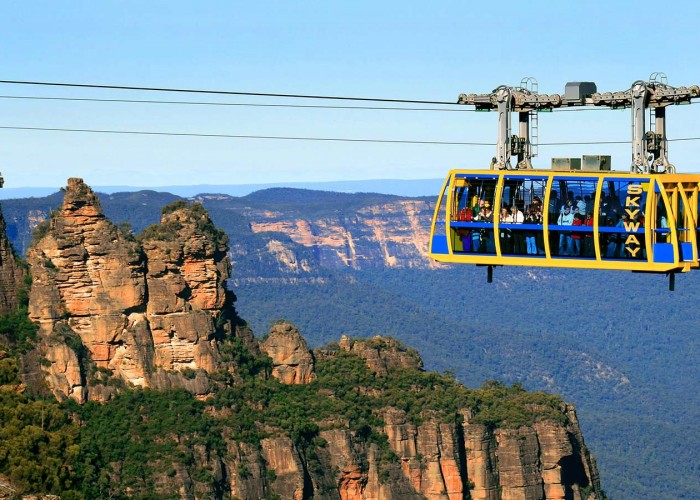 Rise and shine as we unite as one for our final breakfast in Sydney.
After breakfast, the day is yours to do as you please.  Perhaps you would like to experience the views of the Sydney Harbour Bridge again or do some last-minute shopping.  Whatever you desire, it's your time to do as you wish.
Breakfast Included
It's time to move on from Sydney to take on our next destination – Melbourne! We check out of our Sydney accommodations for a quick group flight to one of the world's most livable cities, Melbourne!!!
After our arrival at the Melbourne airport, we will be shuttled to our accommodations for the next couple of days.
After you have completed check-in, we will join for a walking tour of Melbourne.  Once we have completed the walking tour, feel free to relax and freshen up for our welcome dinner to Melbourne.
Flight + Dinner Included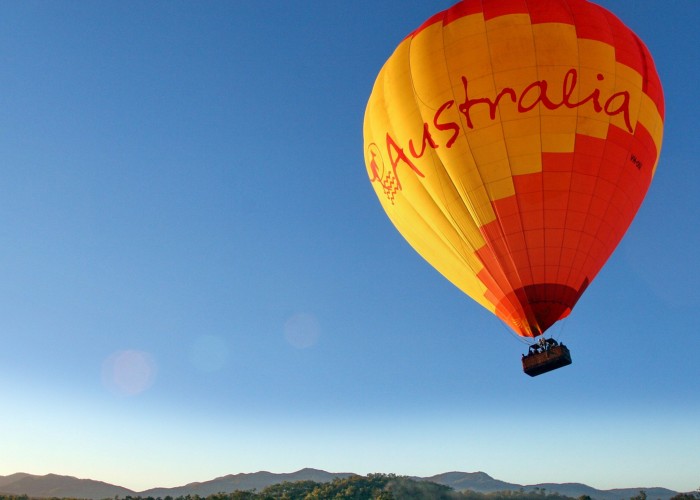 D A Y
7
When was the last time you did something for the first time?!?!  
After breakfast, we will enjoy a hot air balloon ride that will provide you with a new perspective of Melbourne.  The hot air balloon experience is made extra special as we will depart at dawn, giving you stunning views of Melbourne's cityscape as the sun rises.
After our hot air balloon adventure, the remainder of the day is yours to do as you please.
Breakfast Included
Rise and shine as we are off to our 3rd and final destination, Brisbane.
We will depart Melbourne airport as a group for a short flight to Brisbane.  Upon our arrival, we will be shuttled to our 5-star accommodations, where we will reside for 3 nights.
Once check-in is completed, we take on Brisbane by way of a city tour. The cultural precinct boasts the Queensland Art Gallery, the Queensland Museum, the Performing Arts Centre, Theatre Company and Brisbane's renowned Gallery of Modern Art. Outstanding restaurants line the foreshore of Southbank, the entertainment center of Brisbane.
Australia's only man-made inner-city beach is also here and you can also catch a bird's eye view of the city on Wheel of Brisbane. There are so many sights to see it's hard to decide which one to visit first! Whichever one we land at, we will be sure to capture plenty of memorable photos!
Later that evening, we will join for a welcome dinner to Brisbane.
Flight + Dinner Included
D A Y
9
Enjoy your morning with a delicious breakfast and a moment of relaxation before heading out for a group Champagne Picnic at South Bank.  A man-made beach in the heart of downtown, Brisbane that features a crystal lagoon with subtropical trees and lush white sand.
After our picnic, we will return to our hotel to freshen up for a true cultural awakening, that will open your eyes to the history, beauty, and vibrancy of the aboriginal people.
Over dinner, we will experience an award-winning theater performance.
After our dinner show, we will return back to our hotel, and the remainder of the evening is yours.
Breakfast + Lunch + Dinner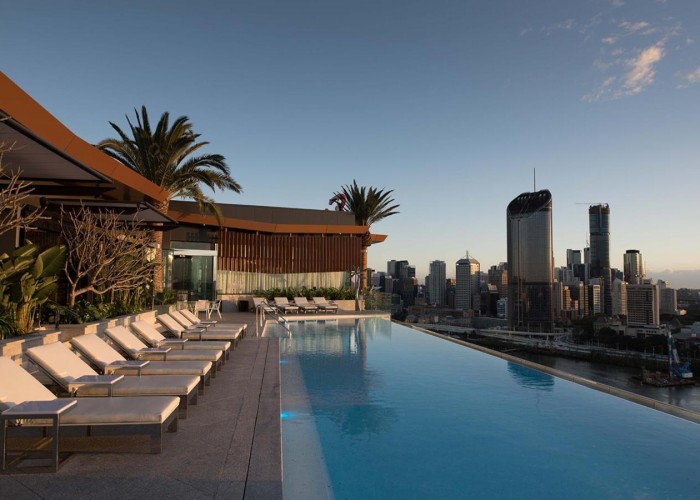 D A Y
10
We will join for our last breakfast together in Aussie land.
After breakfast, the day is yours to catch up on any attractions you did not get a chance to check out or better yet, pick up some last-minute souvenirs.
Later that evening, we will join for our last supper together.  After dinner, the remainder of the night is yours to do as you please.
Breakfast + Dinner
D A Y
11
Rise and Shine as we have an early morning flight to catch back to Sydney where we will connect to our departure flight home.
Today is our day of farewell, as you came, you saw, you enjoyed some shrimp on the barbie, and you didn't take a walkabout.
Farewell for now and we wish you safe travels back home.
We look forward to seeing you again, somewhere around the world.
Flight Included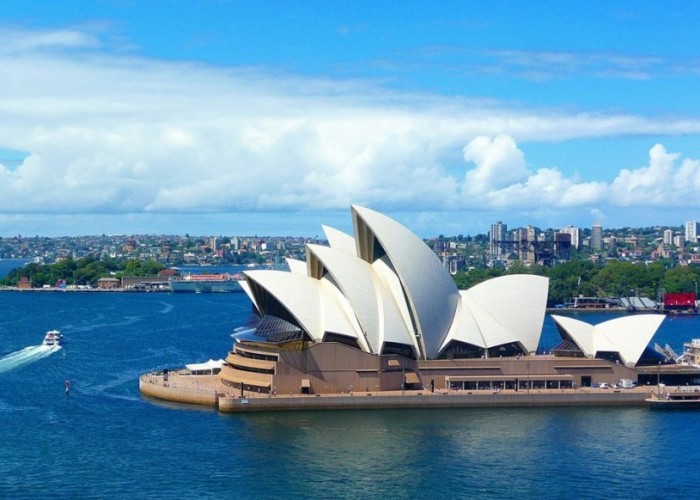 W H A T ' S I N C L U D E D ?
7 BREAKFAST + 1 SNACK + 2 LUNCHES + 6 DINNERS
***Only Domestic Airfare Within The Australia Itinerary are Included*** (SYD to MEL) (MEL to BNE) (BNE to SYD)
***International Flights are not included. Please do not purchase international airfare until you have received a confirmation email from Black Girls Travel Too confirming your reservations.***
G O T Q U E S T I O N S ?
Is a Visa and Passport required?
Yes. U.S. citizen tourists entering Australia for fewer than 90 days will require a visa. A valid passport is required and it is recommend obtain a visa from the Electronic Travel Authority (ETA).
When should I purchase my airfare? 
You should purchase your airfare as soon as you receive your Australia confirmation email.
What is the arrival airport? 
The arrival and departure airport is Sydney International Airport (SYD).
How will I commute from the Sydney International Airport airport to my accommodations?
We provide complimentary roundtrip airport transfers in Australia.
Where are we staying?
You'll stay 4 nights in Sydney, 2 nights in Melbourne, 3 nights in Brisbane, all 5-star accommodations.
Are there any private rooms options available? 
Of course!  Our private room charge is an additional cost of $750.00 and subject to availability.  To request a private room, email support@blackgirlstraveltoo.com.
I really want to travel with your group, but I feel like I may be too young or too old.
No worries at all!  When it comes to travel age is nothing but a number.  Our trip Experiencers range between the ages of 20-50.  There has not been one time that a traveler felt awkward because of their age traveling with Black Girls Travel Too.
Are your trips designed to serve large groups?
Totally the opposite.  We understand the importance of intimate groups.  Our trips are designed for a more high touch and exclusive experience.  You get access that you probably wouldn't get with a larger group.  This unique experience allows you to create a community amongst your fellow travelers. Giving you insider access that larger groups aren't afforded.
Is this trip refundable? 
Due to the intimate size of this group trip, preparation, and vendor contract, there will be No Refunds issued for the Black Girls Travel Too Australia Experience Tour.  By purchasing this package, you acknowledge and agree to our No Refund policy.  However, by purchasing trip cancellation coverage you forgo the unnecessary worries around what happens if an emergency occurs and you can't make your trip.  www.travelguard.com is one of many providers that offer a variety of coverage, including The Cancel For Any Reason (CFAR) option provided that you cancel your trip more than 48 hours prior to your departure, you're eligible for a full refund. (other insurance companies that offer travel insurance in Australia. www.globaltravel.com, www.insuremytrip.com, www.quotetravelinsurance.com, and www.worldnomads.com).
What insurance coverage is necessary?
Travel insurance with the option for trip cancellation is required to attend this Australia trip.  There will be no exceptions.  Black Girls Travel Too will verify that each traveler has said insurance (Travel Insurance with Trip Cancellation) prior to departure.  There will be no exceptions.
Do I need to know any Australian languages to attend this trip?
Not at all! Australia does not have an official language and English is widely spoken language amongst the locals.
How do I learn about the unique culture and customs of Australia? 
Guidebooks for Australia such as Lonely Planet, can provide some very good summaries about the country's history and culture which will enhance your experience of your trip. Also as a Black Girls Travel Too Experiencer you will receive a pre-departure packet with in depth details about the Australia destination.
W H A T A B O U T
P A Y M E N T P L A N S ?
By purchasing a trip from Black Girls Travel Too, you acknowledge and are aware that the trip details are subject to change. The itinerary was curated in good faith and any mention of specific destinations does not guarantee that they will be visited nor does it forfeit the contract between the purchaser and the seller. Our itinerary has been put together with care and intention, however as we may deem it fit to make adjustments that stem from political affairs, weather changes, local concerns, and etc. Our number one goal is to ensure that we provide you with a memorable experience. To ensure that our goal is your goal as well, print a final copy of your itinerary for your review prior to your departure for your trip. You also acknowledge and agree that there are inherent risks associated with any activities you may partake in. Therefore, you understand, agree, and assume full responsibility for such risk that you alone are responsible for based upon your decision to participate in such activities. There are no refunds after confirmation of your reservation. However, if your reservation is not confirmed due to availability you will be refunded in full.